Welcome to the fashion work of Anouk van de Sande. We were so blown away by her originality and seriously cool interpretation of patterns in movement, we're now hoping to work with her one day on something retail and wearable. Designers like Anouk van de Sande could be revolutionary in the world of High Street fashion retail.
A printed fashion story
We are entering a period of outspokenness after a long period of wearing black.
Let your body and personality speak. Motion is emotion.
Color is light and prints are your story.
These prints make the spectator dizzy and disordered.
Theatrical effects are overwhelming.
We are seduced by the playful movement of dancing colors and lines.
The collection exists out of catsuits with a superimposed transparent garment.
The prints of both layers create an optical illusion when lines cross and colors blend in transparency.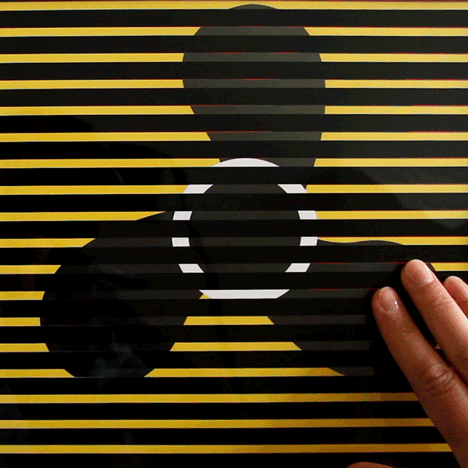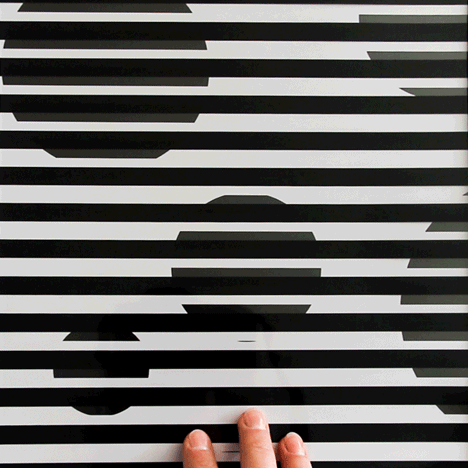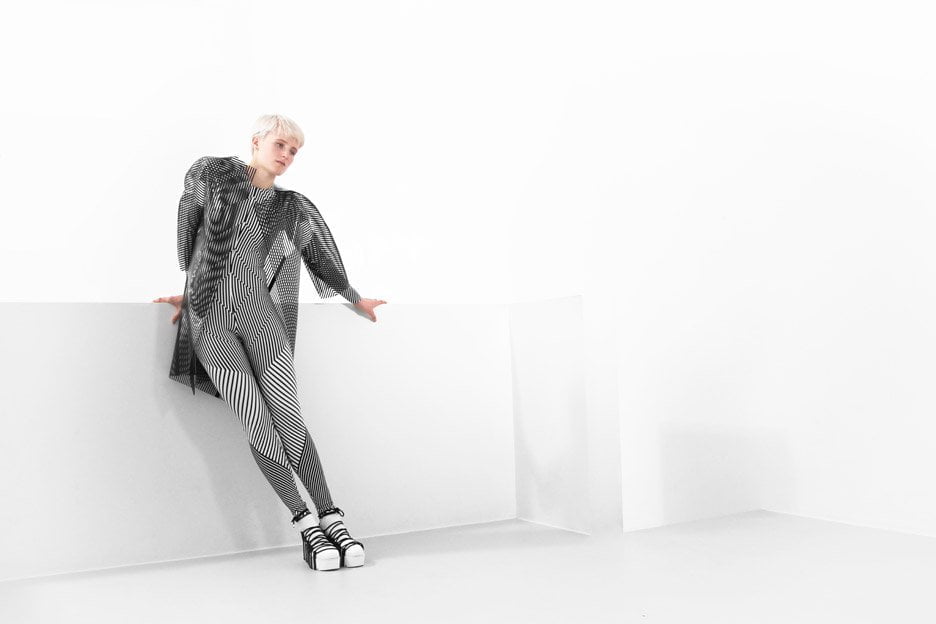 Link to Anouk van de Sande website: http://www.anoukvandesande.nl/printinmotion/